Cryogenic Deburring Services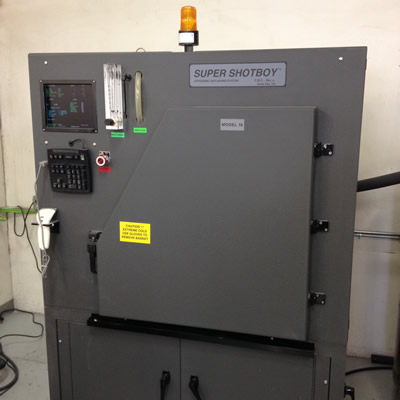 No matter what industry you're in – aerospace, medical, semi-conductor or defense – removing burrs from plastic parts is essential. At Upland Fab, we have extensive experience with deburring.
The Cryogenic Deburring Process
With cryogenic deburring, we use liquid nitrogen in a precise numerically controlled process to blast away burrs. This process is much more efficient than manual deburring, and much more cost-effective. Cryogenic deburring is useful for removing burrs from parts made from a broad range of materials, including:
Learn More About Our Materials for Our Cryogenic Deburring Services
If you have a design for a low volume part, let Upland Fab manufacture it for you. We've been providing top-flight plastics & composite machining in southern California Since 1970. Discover more about the different materials we use at Upland Fab to create your custom parts.
Discover More About our Plastics and Composites Machining
We specialize in machining complex plastic and composite parts.  Our plastics are used for a variety of industries, from aerospace to electronics to commercial applications.  Our engineers are experts in plastics and will work with you to create the highest quality parts that meet your exact needs.
If you have questions about your project's unique needs or specifications, please contact us to get in touch with one of our engineers today!