Cryogenic Deburring for Plastic Parts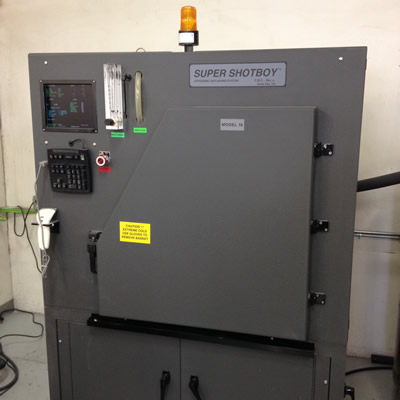 Burrs are a common consequence of using CNC machining for plastic parts. They are created when extra material is left behind during machining, adding to the plastic part's surface roughness, altering the component's aesthetic appeal, and possibly causing costly consequences for end users if left unaddressed. Plastic burr removal can be completed through several methods, but the most efficient, accurate, and cost-effective process is cryogenic deburring, also called cryo deburring or cryo burr removal.
At Upland Fab, we have extensive experience with deburring across various industries, including aerospace, medical, semi-conductor, and defense. We've been providing top-flight plastics & composite machining in southern California since 1970, and we're ready to serve you. Contact us to learn how we can enhance your production with cryogenic deburring for plastic parts and through our other value-added machining services.
The Cryogenic Plastic Burr Removal Process
Cryogenic deburring processes are completed at extremely low temperatures. The plastic part is placed inside a deburring machine or other controlled environment. Using liquid nitrogen, the experienced machinists at Upland Fab blast away burrs.
This process is much more efficient and cost-effective compared to manual deburring. Whereas deburring by hand requires no specialty equipment, it is labor-intensive and time-consuming. Additionally, cryo plastic burr removal produces much more consistent and repeatable results. Cryogenic deburring processes only remove surface imperfections without affecting the surface finish or overall part geometry.
Cryogenic Deburring for Plastic Materials
Cryogenic deburring is useful for removing burrs from parts made from a broad range of precision plastic materials, including:
How Cryo Burr Removal Improves Your Plastic Parts
Cryogenic deburring is the preferred burr removal process for most plastic part productions. In addition to being cost-effective and efficient, it offers many other advantages compared to other plastic burr removal methods:
Does not alter or impact the geometry and surface finish of the part
Cleaner and lower risk process compared to manual or vibratory burr removal processes
Highly effective for removing flakes, sharp pieces, and more
Suitable for parts of any size or critical tolerance
Does not alter the edges of your plastic part
And many other benefits!
Discover More About Upland Fab's Plastics & Composites Machining Processes
Upland Fab specializes in machining complex plastic and composite parts. If you have a design for a low-volume part, we have the capabilities and skills to manufacture it for you. As a customer of Upland Fab, you'll have a single point of contact who will be with you every step of the way to keep communication ongoing and open. We utilize an efficient and advanced Supply Inventory Management system, so you'll never have to worry about reorders, running out, or unexpected supply chain disruptions.
Each step of our manufacturing is engineered for flexibility, enabling us to adjust shipping quantities and frequencies as needed to meet changes in product demand and match the evolving needs of your business. Contact us to learn more about how we can support your project's unique needs or specifications. Request a quote to get started. One of our engineers will be in touch as soon as possible.