Cryogenic Deburring Services | Plastic Burr Removal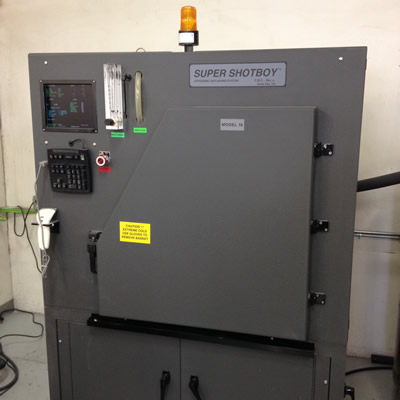 No matter what industry you're in – aerospace, medical, semi-conductor or defense – removing burrs from plastic parts is essential. At Upland Fab, we have extensive experience with deburring.
The Cryogenic Deburring Process
With cryogenic deburring, we use liquid nitrogen in a precise numerically controlled process to blast away burrs. This process is much more efficient than manual deburring, and much more cost-effective. Cryogenic deburring is useful for removing burrs from parts made from a broad range of materials, including:
Learn More About Our Materials for Our Cryogenic Deburring Services
If you have a design for a low volume part, let Upland Fab manufacture it for you. We've been providing top-flight plastics & composite machining in southern California Since 1970. Discover more about the different materials we use at Upland Fab to create your custom parts.
Customer Communication and Inventory Management
As a customer of Upland Fab, you'll have a single point of contact who will be with you every step of the way. In addition, we have an efficient and advanced Supply Inventory Management system so you'll never have to worry about reorders or running out at the wrong time! We can work with any delivery frequency, whether it's daily, weekly, or monthly. Flexibility in our manufacturing enables us to adjust shipping quantities and frequencies as needed to meet changes in product demand.