CNC Milling | Custom Precision Parts | Plastic Machining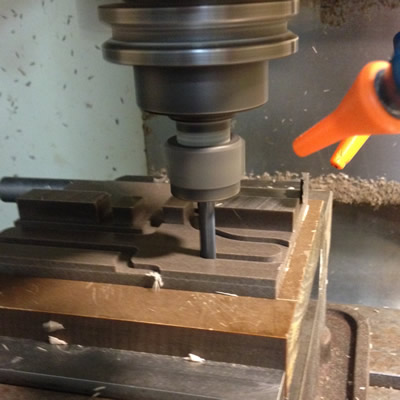 When it comes to CNC plastic machining, no one has more experience than Upland Fab. There are many CNC shops out there, but they focus more on cutting metal. Most plastics manufacturers rely on methods like injection molding and don't have experience with CNC machining. Upland Fab is the only manufacturer that focuses on – and has perfected – CNC plastic machining.
CNC Plastic Milling Technologies
At our facility, we use sophisticated 3-, 4- and 5-axis plastic CNC milling machines to achieve complex geometries and multi-sided machining. Because low volume complex parts can be completed in a single setup, CNC milling reduces set up time and part handling.
The type of CNC plastic milling machinery used for your project depends on factors such as material, design complexity, and finishing requirements. Each CNC plastic machining process provides different benefits, and we will select the best option based on your project requirements.
3-axis CNC Machines: Produce the most common geometries and are best suited for designs that do not require multiple rotations of the workpiece. 3-axis machines are typically used to drill holes, mill slots, or machine previse edges.
4-axis CNC Machines: Allow access to an additional side of the workpiece, allowing the milling of holes, slots, and other features to the side of a part.  
5-axis CNC Machines: Provide the highest precision and use multidimensional rotation to allow access to all sides of a workpiece, allowing the creation of intricate details and complex designs. These CNC machines are widely used for aerospace and medical products, as well as industrial and consumer goods.
Precision CNC Plastics and Composites
Upland Fabrications engineers have experience working with a wide range of precision plastics and composite materials. We use CNC plastic milling and our unmatched expertise to create quality parts out of everything from Teflon® to Honeycomb Core Composites. Bring us your material and design requirements, and we'll deliver CNC machined plastic components that exceed your expectations.  
Why Choose CNC Plastic Milling Over Other Methods?
Plastic CNC milling offers distinct advantages over injection molding, rapid prototyping, and 3D printing:
Upland Fab's There for All Your Complex Needs
Upland Fab serves a wide range of industries with complex needs; from jet engine manifolds to circuit board parts. We use plastic CNC machining to make complex composite parts that keep industries moving.
We're Committed to Providing Exceptional Customer Service
Our expertise with CNC machined plastics isn't the only edge we have over the competition. We place a high value on effective client communication. As an Upland Fab customer, you'll have a single point of contact who works with you every step of the way. This streamlined method of communication helps to ensure that projects run smoothly from start to finish.
Supply Inventory Management
We have an efficient and advanced Supply Inventory Management system so you'll never have to worry about reorders or running out at the wrong time! We can work with any delivery frequency, whether it's daily, weekly, or monthly. Flexibility in our manufacturing enables us to adjust shipping quantities and frequencies as needed to meet changes in product demand.  
Learn More About Plastic CNC Milling Materials
If you have a design for a low volume part, let Upland Fab manufacture it for you. We've been providing top-flight plastics & composite machining in southern California since 1970. Discover more about the different plastic materials we can use at Upland Fab to create your parts.