CNC Milling & Low Volume Plastic Parts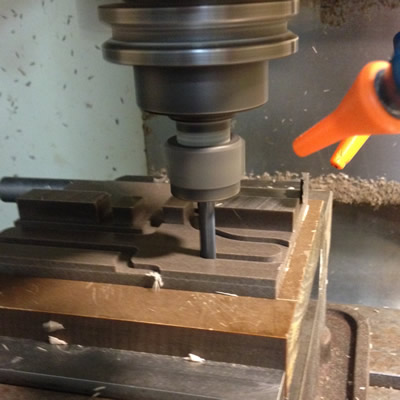 When it comes to machining plastics, no one has more experience than Upland Fab. There are many CNC shops out there, but they focus more on cutting metal. Most plastics manufacturers rely on methods like injection molding and don't have experience with CNC machining. Upland Fab is the only manufacturer that focuses on – and has perfected – CNC plastic machining.
Machining Plastics & CNC Equipment Technologies
At our facility, we use sophisticated 3-, 4- and 5-axis plastic CNC milling machines to achieve complex geometries and multi-sided machining. Because low volume complex parts can be completed in a single setup, CNC milling reduces set up time and part handling.
Precision Plastics and Composites
Upland Fabrications engineers work with precision plastics and composites. In fact, our experience with these materials is unmatched. We use plastic CNC milling to create quality parts out of everything from Teflon® to Honeycomb Core Composites.
Why Choose CNC Machining Over Other Methods?
Plastic CNC milling offers distinct advantages over injection molding, rapid prototyping, and 3D printing:
More economical for lower volumes than injection molding
Upland Fab's there for all Your Complex Needs
Upland Fab serves industries with complex needs; from jet engine manifolds to circuit board parts, we make the parts that keep industries moving.
Streamline Communication with Upland Fab
Our expertise with machining plastics isn't the only edge we have over the competition. We place a high value on effective client communication. As an Upland Fab customer, you'll have a single point of contact who works with you every step of the way. This streamlined method of communication helps to ensure that projects run smoothly from start to finish.
Contact Upland Fab today to learn more about Plastic CNC Milling.
If you have a design for a low volume part, let Upland Fab manufacture it for you. We've been providing top-flight plastics & composite machining in southern California Since 1970. Contact us today for more information or get a quote. We are looking forward to hearing from you!