G10 Fiberglass FR4 Glass Epoxy Machining Services
Also known as G10 fiberglass, FR4 glass epoxy, or FR4 glass fabric, G10/FR4 electrical grade epoxy resin exhibits extremely high strength, dimensional stability, and creep resistance, even at high temperatures. This composite material is commonly used for PCBs (printed circuit boards), insulators in electromechanical devices, and other similar applications. G10 fiberglass is notoriously difficult to machine, but Upland Fab has the skills, experience, and technology to produce high precision parts and components from this unique material.
G10/FR4 Electrical Grade Epoxy Resin
A type of phenolic laminate, FR4 glass epoxy is produced by applying heat and pressure to multiple layers of disparate specialty materials which have been impregnated with synthetic thermosetting resins. The heat and pressure polymerizes the individual layers into a single, laminated material.
Like other phenolic laminates, G10/FR4 electrical grade epoxy resin is extremely strong and stiff. FR4 glass fabric also exhibits a low coefficient of thermal expansion and outstanding electrical properties, making it an ideal material for electronic and electromechanical components. It is flame retardant and, with very low moisture absorption, is well-suited to use in high-humidity environments, and one of our most trusted laminate products we work with.
We also work extensively with G11 epoxy resin.
Precision Machining of G10 Fiberglass Parts
As noted, G10 fiberglass is very difficult to machine with precision. Upland Fab uses advanced multi-axis machining systems with special tools that enable us to deliver G10 fiberglass parts with exceptional precision, tight tolerances, and perfect repeatability. Our CNC machining technology allows us to manufacture parts with minimal handling and fixturing requirements; in many cases, even highly complex parts can be completed in a single operation.
We use DPD/MBD processes (Digital Product Definition/Model-Based Definition) that enable us to work directly from your CAD models. By working straight from your digital design files, we can eliminate machining errors and improve accuracy. The end result? More precise and cost-effective parts.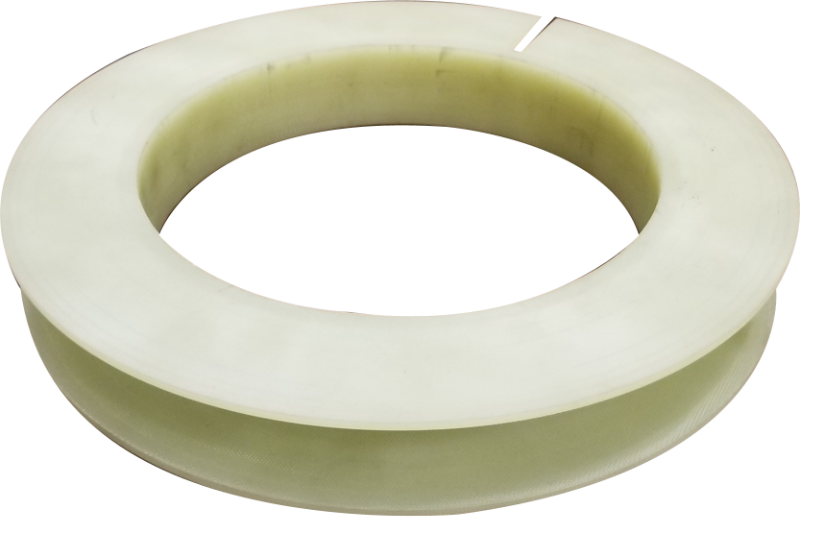 Dedicated Account Managers
At Upland Fab, we make communication a top priority. We provide consistent, reliable communication, with a single point of contact throughout your whole project, to keep you up to date as your project progresses. We stay in touch every step of the way.
Other Materials We Work With
Are you looking for another material? We have the ability to machine many different materials take a look below at some of the other plastics we work with. 


Are you interested in taking a deeper look into which material you should be using? Contact us and we'll be happy to personally connect with you and discuss your application in more detail! 
Contact Us Today to Discover the Upland Edge 
We are industry leaders in FR4 glass epoxy machining. Request a quote to get started on your project, or contact us to find out what we can do for you.
Properties of FR4 Glass Epoxy
ASTM or UL test
Property
G-3
G-5/G-9
G-7
G-10
G-11
 
PHYSICAL
 
 
 
 
 
D792
Density (lb/in³)
(g/cm³)
0.065
1.80
0.067
1.85
0.065
1.80
0.065
1.80
0.065
1.80
D570
Water Absorption, 24 hrs (%)
2.65
0.60
0.10
0.10
0.20
 
MECHANICAL
 
 
 
 
 
D638
Tensile Strength (psi)
-lengthwise
42,000
34,000
61,600
51,100
20,000
-
45,000
38,000
43,000
37,000
D790
Flexural Strength (psi)
-lengthwise
-crosswise
40,500
34,000
61,600
51,100
30,000
-
75,000
65,000
80,000
70,000
D790
Flexural Modulus (Kpsi)
-lengthwise
-crosswise
1,800
1,400
2,000
1,700
1,600
-
2,700
2,400
3,000
2,700
D256
IZOD Notched Impact (ft-lb/in)
-lengthwise
-crosswise
12.0
11.0
12.5
8.5
13.0
-
14.0
12.0
12.0
9.0
D695
Compressive Strength (psi)
55,000
65,000
50,000
65,000
63,000
D785
Hardness, Rockwell M
M110
M115
M105
M110
M112
 
THERMAL
 
 
 
 
 
D696
Coefficient of Linear Thermal Expansion
(x 10-5 in./in./°F)
-lengthwise
-crosswise
0.83
1.00
0.83
1.00
0.72
0.90
0.55
0.66
0.72
0.83
-
Max Operating Temp (°F / °C)
340 / 170
285 / 140
430 / 220
284 / 140
329 / 165
C177
Thermal Conductivity
(BTU-in/ft²-hr-°F)
(x 10-4 cal/cm-sec-°C)
2.0
7.0
2.0
7.0
2.0
7.0
2.0
7.0
2.0
7.0
UL94
Flammability Rating
H-B
V-0
H-B
H-B
H-B
 
ELECTRICAL
 
 
 
 
 
D149
Dielectric Strength (V/mil) short time, 1/8" thick
460
300
350
800
900
D150
Dielectric Constant at 1 MHz
7.3
6.3
4.5
5.0
4.5
D150
Dissipation Factor at 1 MHz
0.023
0.019
0.018
0.019
0.020
D495
Arc Resistance (sec)
180
180
240
100
120
[G10/FR4 material chart]
Contact Upland Fab to Learn More About G10 Fiberglass Machining
Upland Fab has been providing top-flight plastics and composite machining in Southern California since 1970. Contact us for more information or get a quote on G10/FR4 electrical grade epoxy resin machining for your project.